Speaker : David Maidman
---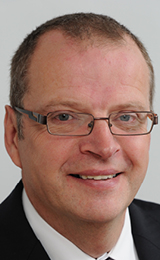 David Maidman has a wealth of operational and customer service experience gained in the waste industry and in other sectors. Before joining Biffa (then Verdant) in 2002, he spent nearly 20 years with Gardner Merchant and Vendepac, managing large multi-disciplinary teams.
David was responsible for overseeing the day-to-day operations of Biffa municipal contracts, primarily in south and south east England and was promoted to of Operations Director in 2008. He retains ultimate responsibility for the operational performance of the Municipal Division. Prior to the merger of Biffa and Verdant in 2010 David also held responsibility the Management Systems, playing a key role part in the companies accreditation to all three ISO standards. David maintains his input and interest in this area.
David achieved a NEBOSH Level 3 Certificate in Occupational Health and Safety.