Future Fleet Forum 2019
We would like to thank all our sponsors, partners and participating delegates for making The Future Fleet Forum 2019 such a great success.  Click here to view the 2019 photo gallery.

Take a look at The Future Fleet Forum 2018 show review published in LAPV magazine.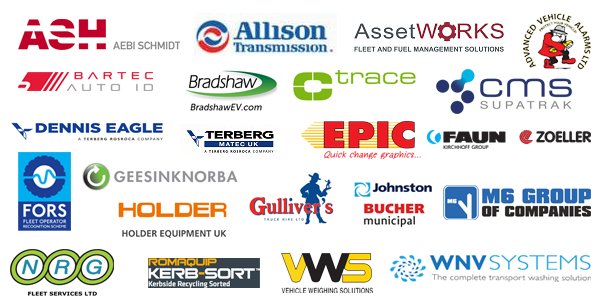 To download a copy of the 2018 event guide brochure which contained the full programme, speaker listings and exhibitor contact details click here.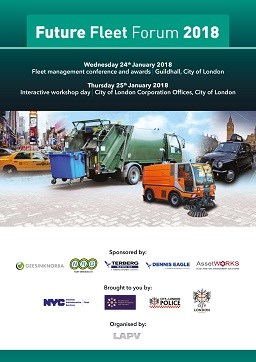 "I've attended every Future Fleet Forum. The conference has improved year on year. This is now a premium networking event" Director, Thomas Auto Distribution
"A fantastic day learning that everyone from different cities are on the same journey to improve air quality and alternative fuelled vehicles for the future"
Technical Transport Support Officer, City of London
"Just a quick line to say a huge thank you for last week. I thought the 2 days were excellent and content well balanced both in presenters and subject matter and all of enormous interest The venue was great and really was the icing on the cake" 
Business Director, Biffa
"Excellent event that gives us a great opportunity to network and learn from colleagues from a Fleet environment in cities all over the world"
Fleet Manager, City of London Police
"Having gained an insight into the work taking place to continually develop fleet operations not only in the UK but around the world, this shows the enhancements in the safety of fleet operations continue to be paramount and need to be worked on at all levels to ensure fleets continue"
Deputy Fleet Manager, Guildford BC
"Excellent two day event with very engaging speakers covering relevant topics for all the industry"
Business performance manager, City of London
"An excellent event for CMS and I gained good quality leads. A mixture of both Local Authorities and construction companies from Transport and Logistics. I will definitely exhibit at the next event"
Sales and Marketing Director, CMS