Future Fleet Awards - time to recognise the best in industry
Future Fleet Forum is coming up again. January 22, 2020, will see a range of expert speakers from all over the world coming together in the Guildhall in London to talk about the latest initiatives, strategies, and technologies to help public sector fleet professionals tackle current challenges.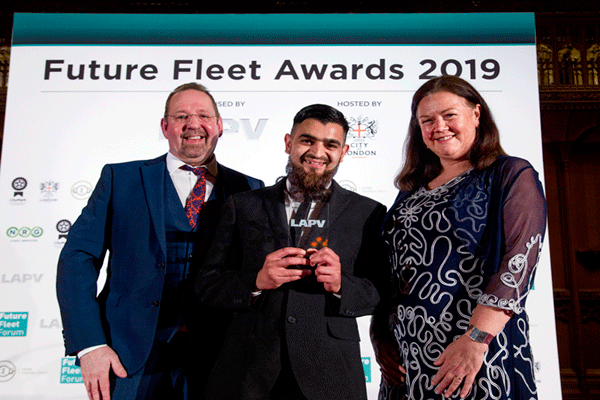 The most innovative strategic, safety, and sustainability initiatives in the UK fleet management sector will also be recognised at the event, which is organised by LAPV, hosted by the City of London, and supported by the City of New York, City of Montreal, CILT, and SOE.
The registration for the Future Fleet Awards has now opened at http://awards.futurefleetforum.co.uk/. I cannot urge local authorities and their contractors strongly enough to send in a submission. Now is the time for public sector fleet and transport managers as well as personnel in contracting organisations to stand up and shout about their achievements. However, if you are a manufacturer or a supplier, you can also send in a submission on behalf of your local authority clients.
The Future Fleet Awards evening will commence with a drinks reception in the Guildhall Crypt, sponsored by Dennis Eagle and Terberg Matec. A lavish dinner will follow this reception in the splendid surroundings of the Great Hall of the Guildhall, which is hosted by NRG Fleet Services and Electra Commercial Vehicles. Then the Future Fleet Awards will be handed out by a range of VIPs during a spectacular ceremony in the Great Hall.
There is still an opportunity to promote your company in front of more than 200 guests by sponsoring the Future Fleet Awards ceremony. Another option is to buy a table and provide your guests with an unforgettable experience surrounded by like-minded professionals from the public sector fleet management industry in a truly celebratory atmosphere.
Anyone who would like to advantage of this opportunity, please, get in touch with Jason Pidgeon at j.pidgeon@hgluk.com.