Speaker : Dr Paul Jackson
---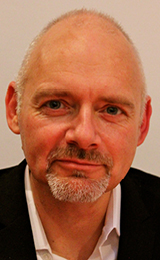 A chartered psychologist specialising in human performance and impairment, Dr Paul Jackson specialises in the design and delivery of fatigue risk management systems (FRMS) for safety-critical organisations.
Paul has written industry guidance on implementing Fatigue Risk Management Systems, as well as creating Shell's driver fatigue training and BP's online Fatigue Risk Management for Shift workers training programme. Paul has also worked closely with the Department for Transport (DfT) in the development of legislation on drug driving.
Since joining TRL earlier this year, Paul has been developing a driver wellbeing programme, focusing on helping organisations to identify and manage the fatigue, stress and mental health of professional drivers, to improve safety, performance and wellbeing.