Speaker : Fraser Crichton
---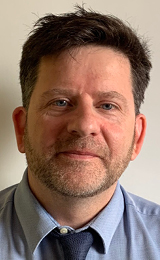 Fraser has worked for Dundee City Council since 2001.
In 2011, he was appointed Assistant Manager of the newly formed Corporate Fleet Department.
Fraser has been at the forefront of implementing electric vehicles and infrastructure in Dundee as well as surrounding local authorities.
Pro-active in the council's drive towards the EV uptake of the city's taxi industry, he has presented at many UK/ European conferences where he has articulated his knowledge and expertise in the practicalities of electric vehicle adoption.