Speaker : Vince Dignam
---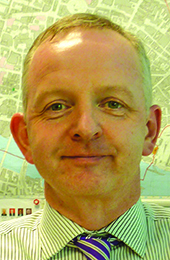 Vince has been in the transport industry for over 30 years. His main duties involve coordinating the cleansing, waste and transport contracts for the City of London. He is the 'O' licence holder for the City of London and responsible for the implementation of the Corporate Transport Policy.
Vince is a member of CILT, a member of CIWM, a Carmen Liveryman and Freeman of the City of London.
Since 2008, he has been involved with the Fleet Operators Recognition Scheme (FORS) and was one of the first local authorities to gain gold accreditation. Vince is part of the of the FORS Governance group (GSAG) and in 2017 became Chairman of the FORS Executive Group. He is also a CLOCS Champion promoting work-related Road Risk Strategy.